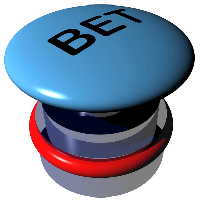 Snooker has come a long way from its humble beginnings in the nineteenth century. Today, the game has gained a strong following, with over 50 international and local events organised per year, many of them televised. As a result of the sport's growing popularity, snooker betting has become widespread and quite profitable. To help you place some effective wagers, we've created this guide for you.
Common Betting Terms
Betting markets – Bookmakers offer a variety of bets, all classified under betting markets that offer you different odds for each stake. For example, snooker frame markets give you the chance to guess frame related results in each match.
In-play games – matches that are happening at the moment.
Odds – they determine the profits of successful bets and predict the possible outcomes of frames, matches and tournaments. The returned wagers consist of the amount you bet plus the payout.
Back – you place a bet you think your player will win.
Lay – an option provided by some bookmakers. If you assume that the competitor you backed will not win, you can choose to ' lay ' your wager which is also known as ' selling ' it.
Favorite – he is the player with a higher chance to win the match. The more successful the competitor, the more likely he is to win.
Outsider – he is the underdog and is usually ranked lower than his opponent.
Century break – it occurs every time a player scores over 100 points in one inning. The number of centuries a player accumulates throughout his career is an essential factor for his odds in betting markets.
Single bets – when you place a wager on a single match or event.
Accumulator bets – when you bet on more than one event. To win, you have to guess all of your selections right.
Reccomended Snooker Markets
Outright markets – wagering on the winner of an event is one of the most fundamental types. Although the payouts for the favorites aren't as high as the underdogs', you can count on making more than double the money no matter who you pick.
Frame markets – your predictions on how the frames will be played out can earn you hefty prizes. Because the scores in frames are always shifting during in-play games, this provides opportunities to get better values on your stakes. You also get a lot of variety on the types of bets you can play: ' color of the first potted ball ', ' winner of the 1 st frame ', ' match to go to a deciding frame ', ' frame winning margin ' etc.
Century markets – these days a lot of proficient players manage to rack up over 100 points per frame. If you do your research on the number of centuries your competitor has achieved in each match for the season, you can bet on how many he scores in the next game. The payouts for this market are very high.
Markets That Are not Recommended
Handicap markets – although handicap bets are designed by bookmakers to even the odds of players by adding or removing frames from the total result, these options can often play a trick on you. An example of this is when your favorite isn't in top shape, and his opponent is a strong competitor.
+147 break in match – this is a betting selection where you bet on the possibility of one of the players to score a 147 maximum break. While the odds and payout are very profitable for the punter, the low chance of the break happening makes it a bad bet.
Correct score – where you can predict the exact score of frames in one match. This bet is very risky because your chances of getting it right diminish the more substantial the winning frame cap is.
A Collection of Tips For Betting on Snooker
In this section, we've gathered some tips from several bookmakers that will shed some light on what you should watch out for when you bet on snooker:
"Sometimes there is a chance that your player cannot win the match. That is why betting exchanges like Betfair offer an option for in-play betting in which you can lay your backed selection. This strategy is known as the 'Back-to-Lay', and it involves trading your wagers. Because Snooker games are unpredictable, odds tend to change at any moment. For experienced bettors this as an opportunity to cover some of their losses or win a profit if the laying odds become more favorable than the backing ones."
Clayton, Mick. "Snooker Betting Strategies" Snooker Bookies
"When starting out, beginner snooker punters can follow these tips – bet on ranked players when they are playing against unranked ones. Start with small stakes and take advantage of the different kinds of bets."
Meyers, Miranda. "Snooker Betting Tips for Beginners" Betting on the Right Horse
"Player form is crucial for every snooker event. Because they are under considerable pressure and have to go through a lot of competition, it's hard for players to keep themselves in top condition. Rankings change with every match, and therefore odds do too. There are times when lesser-known competitors outside of the top 16 have their chances to shine too. It usually happens at small events when the top players aren't very motivated or during the beginning of the season when they are out of practice."
Fryman, Phil. "What to Look out for When Betting on Snooker" Fair Payouts
"Studying the players you want to bet on is a must. You can do that by researching their playing style, ranking, number of breaks, and performance during the last two seasons. You shouldn't be afraid of high odds. Sometimes outsiders can win too depending on their recent results and whether they show promise."
Hill, Liam. "Snooker Betting Tutorial" Sports Events Gambling UK
"If you want to bet on a tournament's winner, it's a good idea to look at the matchups when the list comes out . The chances for your favorite to win are lower if he has some difficult draws."
Longman, Rick. "A Guide to Snooker Betting" Live Game Bets Carina
Snooker's Unpredictable Nature
Snooker is not a game for everyone. Its slow and precise gameplay looks boring to some and fascinating to others. What makes betting on the sport exciting, is the rich choice of wagering options gamblers have during every event. The results are often surprising, and the constant changes in player statistics can shift the odds at all times. If all of these factors fit your betting preferences, then Snooker is the game for you.